Macro roundup: Not great, not terrible
July's economic sentiment numbers reflect the waiting state we're in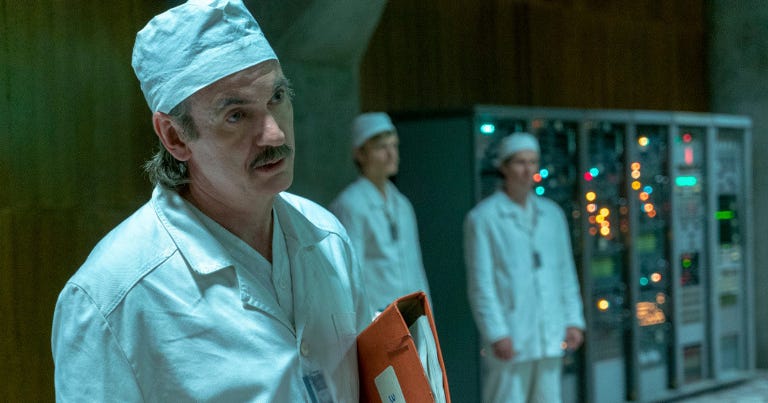 It feels like much of the world is in a strange twilight zone right now as life returns to a vague resemblance to normality, but we wait to see what comes next. We're haunted by the twin spectres of both the virus reviving and what will happen when more businesses run out of cash, and governments withdraw support for their economies.
Greece is no exception in this ambivalent state, though it does fare better than most of its peers in the European Commission's data for economic sentiment in July.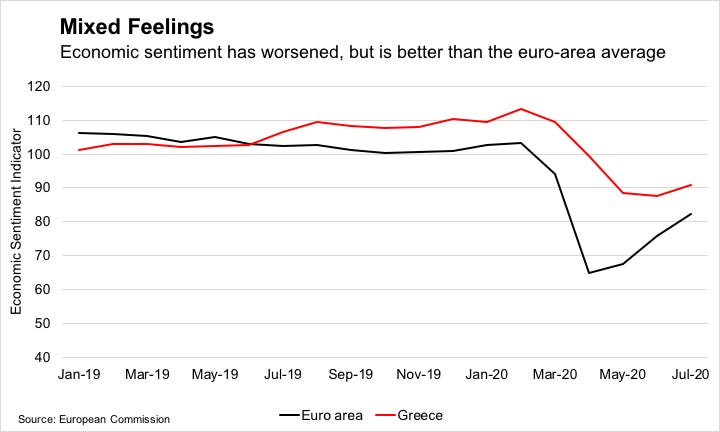 Overall economic sentiment in Greece ranks third-highest in the European Union, behind Lithuania and Luxembourg. This is partly because the country entered the crisis at a higher point, but could also reflect a feel-good factor arising from the perception among many that the country "beat" the coronavirus.
That said, looking at the breakdown, which is compiled for Greece by the think tank IOBE, consumer and retail confidence both fell in July. Last month's improvements came from the services and industrial sectors, and in construction, where confidence is now better than it was in January.
---
Recovery talk
This week I spoke to Nick Malkoutzis, editor of MacroPolis, about how Greece should put the EU recovery fund to best use.
Obviously the green transition is the absolute imperative and needs to be at the heart of everything we do with the funds. But in the two minutes available, the aspect I put most emphasis on was need to restructure Greece's export sector. This goes back to the subject of my first post for this newsletter, about the need for the country to reduce its heavy reliance on tourism.
You can also see here Nick's discussion with Olivier Vardakoulias, an economist with WWF Greece. Vardakoulias emphasised the importance of having projects ready that can be rolled out quickly, something I fully concur with.
---
Economic bulletin
The Bank of Greece's research department produces a lot of really good work. Its economic bulletins, which come out twice a year, are always always worth a read. The latest, which came out this week, contains a useful literature review of pandemics.
The thing that caught my eye though was an article on sovereign credit ratings and the fundamentals of the Greek economy. In particular, I liked this chart which attempts to deconstruct how much different factors contribute to Greece's rating.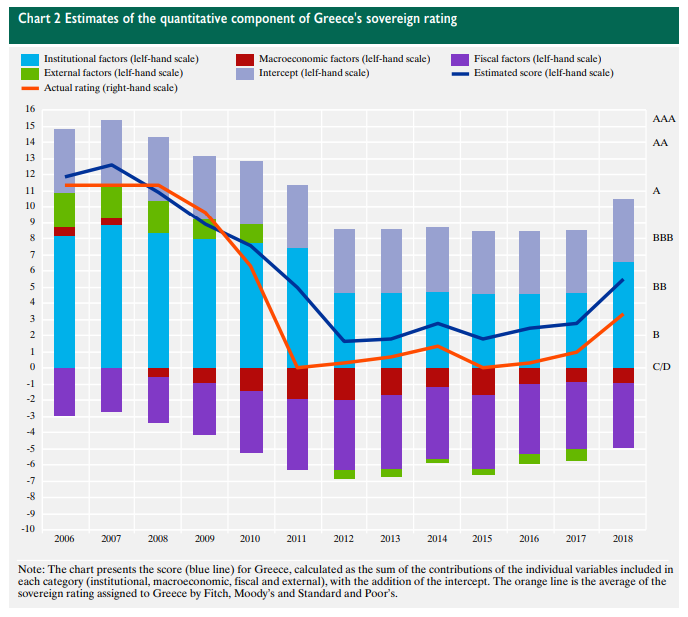 ---
Banking aggregates
I'm not going to talk today much about Monday's release of bank deposit and lending data. But since it's something we've been following, I should at least mention that credit to the private sector continued expanding in June, though the annual pace slowed down to 0.4 percent. Household deposits grew by 50 million euros, about a quarter as much as they did in May.
---
Morbid proxies
For years I've been ignoring Elstat's monthly release of data on road traffic accidents. But earlier this month I decided to take a look at the results for April, just to enjoy a bit of good news. With the release of May's numbers today, I now realise that at the moment it's becoming a legitimate indicator in its own right.
---
Next week's key data
Monday:
IHS Markit releases July manufacturing PMI data
Thursday:
Elstat releases May unemployment data
Friday:
Busy day for Elstat releases: July inflation; June industrial production; June commercial transactions
---
Elsewhere on the web
---
If you enjoyed this post, maybe share it with someone else you think might like it. I'd love to get your thoughts and feedback, either in the comments, on Twitter or by reply if you received the newsletter by email. If you're not subscribed yet, consider doing so now.